Fregat Smelter
Fregat, a secondary lead smelter, located in Voskresensk Russia was acquired by Mineco in 2011. The smelter has capacity to process 170,000 tonnes of used lead-acid batteries per year and employs 188 people. Click here to view the Fregat Smelter's website.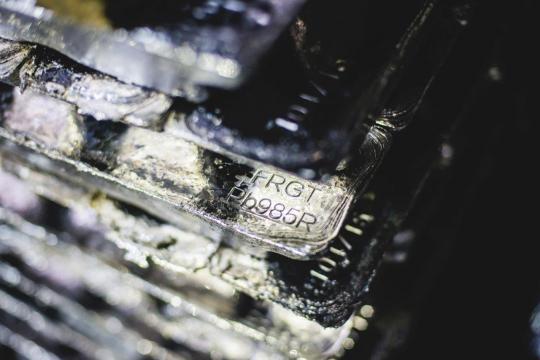 History
The Fregat smelter is one of the most modern secondary lead smelters in the Russian Federation. Using the latest technology, supplied by Engitec Technologies of Italy, the plant exceeds both Russian and European Union environmental protection requirements.
Technical
On arrival at the smelter used batteries are broken up and the components separated into the different process streams (plastics and metals). The sulphur content of the battery's lead paste is removed after which the clean lead is smelted, refined and cast to produce a final 99.985% lead ingot product. The smelter quality control system is certified to ISO 9001:2000 and the lead brand FRGT PB985R is registered with the London Metal Exchange for sale of the final product.
Corporate Responsibility
The underpinning principle of the Fregat operation is that it uses the most advanced of equipment and processes to minimise any potential harm to the local environment. The lead and plastic from every used battery is recycled and re-introduced to the commodity cycle. With anticipated tightening of the Russian Federation's environmental laws it is anticipated that modern, clean operations like Fregat will be rewarded with a significant competitive edge in the years to come.