Minerals Engineering Training in the UK
Posted on:

29 November 2017

By:

richard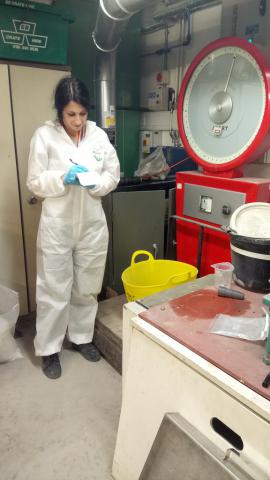 Mineco has recently sent one of our chemical engineers from the Olovo mine in Bosnia to the United Kingdom for specialist training in metallurgical test-work. Amela Imamovic works at our newly established geochemical laboratory in Olovo, where her main tasks include the assay and preparation of geological samples. As part of the Horizon 2020 programme we had the great opportunity to bring her to UK to gain experience in metallurgical test work including gravity separation and XRF ore-sorting. 
We asked her to write about her first impression after being in the UK for two weeks: 
 
I arrived in London from Bosnia travelling with my colleague Luke Palmer of Camborne School of Mines (CSM) on the 3rd of November and this is my first visit to the United Kingdom. Before getting the train to Cornwall on Saturday, we had a brief tour of London where we saw Big Ben, the London Eye and Buckingham Palace. On Sunday in Cornwall I went to see the 5th of November fireworks in Falmouth, which is where I am staying.
On my first day at the University, Dr Kathryn Moore gave me a tour of the campus, which is very nice and I met some of the other members of the project who I will be working with. I also completed the health and safety training which is necessary for me to perform my tasks. The next day I started some sample preparation for metallurgical testwork in the CSM Mineral Processing Laboratory working with Dr Saeid Moradi who is a metallurgist working on the H2020 project. At CSM, there are samples from different veins at Olovo and I am preparing the vein 6 sample which is over 700kg! Sample preparation starts with sizing the material to relevant size fractions for testing. The oversize material is crushed in a jaw crusher and then screened further. For the rest of the week I continued the sample preparation. Also I met the staff of the CSM Chemical, Imaging and Mineralogical facility (CIMF) to discuss my training in their laboratories over the next weeks.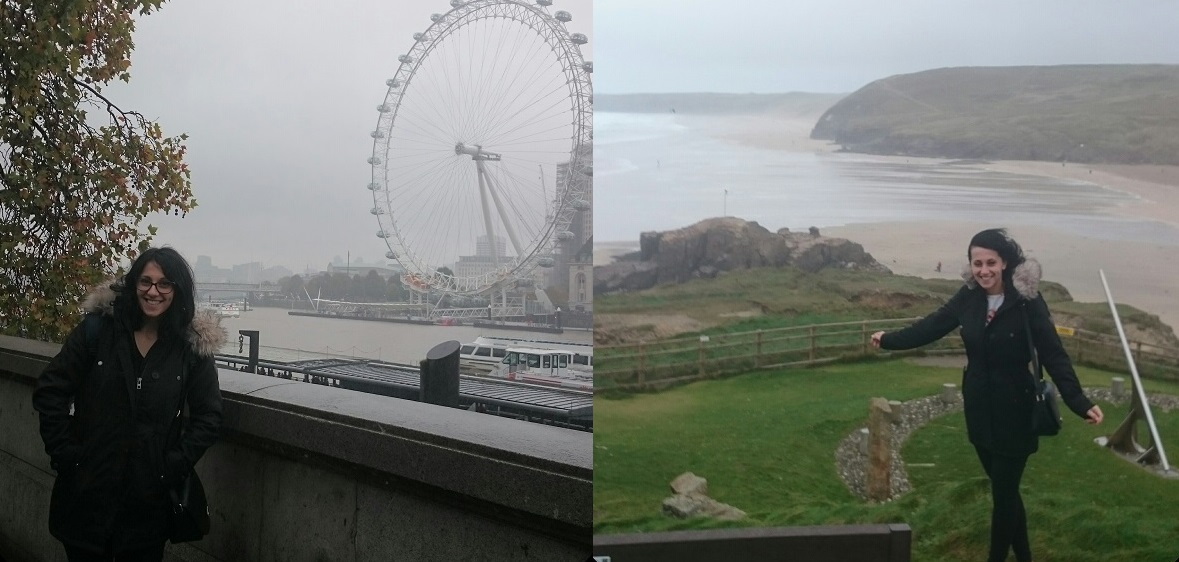 I enjoyed my first week although we had a lot to do and a big sample to process. At the weekend I visited Falmouth town and the maritime museum, also Truro and Perranporth beach. Lizard Point was the most beautiful place I have visited in Cornwall so far.
 
My second week started with continuing the sample preparation, crushing and sieving. I also started preparing some other samples for Mozely Table testing which I will complete later in my visit. On Thursday, I visited South-West Metallurgical services with Saeid to do some testwork on their spiral separators with our samples. It was great to see the separation that the spirals produced and the difference between the concentrate, middlings and tails.
This last weekend we went on a walk to Flushing from Penryn where I am staying for the rest of my visit. As Sunday was my birthday I went in Truro with Luke, where he bought me a lot of gifts and he made my day very beautiful. My next few weeks will involve using the samples I have prepared for different metallurgical testwork and I will start working in the CIM facility. I have really enjoyed my first weeks in the UK, it has been good to work in a different environment than I am used to and I am confident that I will learn many new things in the labs at CSM.