Student Placement 2017 - Cardiff University - Week 1
Posted on:

14 July 2017

By:

richard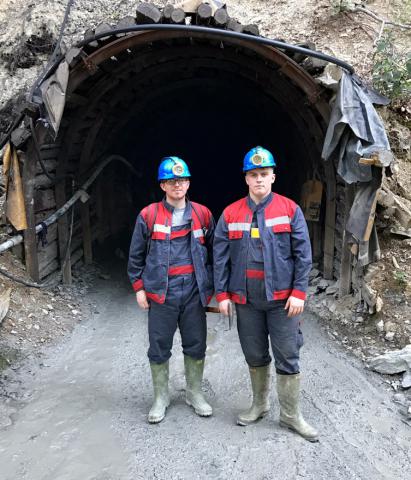 Our names are Ioan Wellsbury and Daniel Morgan, we will be spending the upcoming weeks with Mineco in Rudnik, Serbia as part of our University summer placement.
Both of us are studying Exploration and Resource Geology at Cardiff University and have just completed our 2nd year at Cardiff and are here as part of our degree.
We arrived in Serbia on the 3rd of July and made our way to Rudnik where we were introduced to the Project Delivery Team who have been very helpful with our understanding of the procedures and general workings of the mine and the work the team carries out on a day to day basis.
The following day we were given a quick tour of the surface geology and the landscape of Rudnik mountain observing the Geological features and lithology. On our travels, we met a group of archaeologists working at Rudnik stating that the mine shaft they had found and were exploring was older than the Pyramids in Egypt (about 4000 years old) which is older than most predictions of the mining that took place in Rudnik in the past.
We spent the majority of the week in the core shed helping members of the team log drill core and learning the procedures that are standard in the industry such as Core recovery and RQD (Rock Quality Designation) analysis. We were also introduced to the different types of mineralisation and the main minerals that are generally found in the drill cores and how to identify them within the core. We were also introduced to the method the team uses to measure the azimuth and dip of features within the core such as foliations by assuring the core is placed in the correct orientation as it was in the ground during drilling.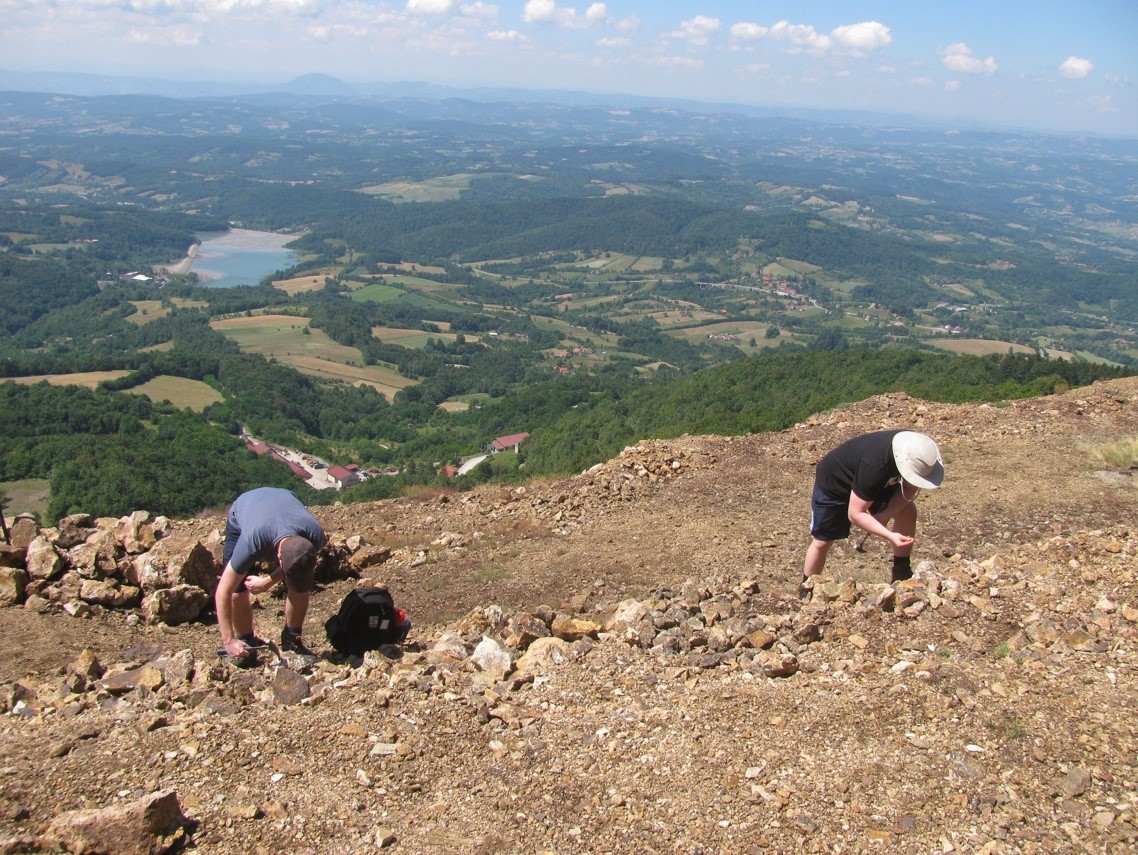 We also spent a number of days collecting sediment samples from minor streams in the Rudnik area that were to be analysed to see the amount and concentration of mineralisation within these stream sediments.
We also visited the underground mine a number of times during the week with an opportunity to take samples for analysis and observing the progression of a vein before and after blasting seeing the trend and amount of mineralisation further into the rock face by noting each faces characteristic on a channel sampling template.
On Sunday (9th, July) we visited a traditional local event "Zvezda" where locals compete against each other in a race to manually cut/mow a section of grass (approximately 40m2) using a scythe and dressed head to toe in traditional Serbian attire. We didn't spend much time there as we had work to do in the core sheds.
I believe that Daniel and I have gained vast amounts of knowledge regarding the mining industry and have gained valuable skills that are essential within the industry after only one week.