Horizon 2020 Kick-off Meeting in Orléans, France
15 Jan 2017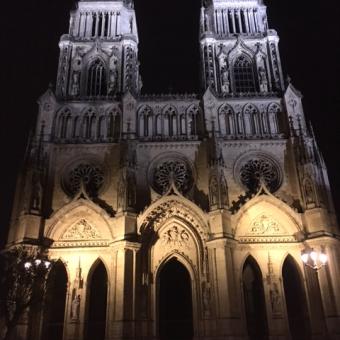 In December 2016 Mineco joined an EU funded research consortium as part of the Horizon 2020 research and development programme. The IMP@CT project will investigate better ways to mine small, high-grade and complex deposits in an economically, socially and environmentally sustainable way, addressing key issues that have rendered many of Europe's smaller mineral deposit unfeasible. The research consortium consists of a number renowned academic and industrial partners.
As Mineco is actively engaged in several mineral exploration projects, its prime function in the project is to provide case study sites, putting the project's cutting edge research into practice. The Western Balkans host many known small but high grade complex deposits, which represent ideal proof of concept sites, taking the result of the project far beyond theoretical viability.
In January, the consortium had its first meeting at the headquarters of the Geological Survey of France (BRGM), which is also a key partner in the project. Outlining the different stages and challenges throughout the three year research programme, various presentations were held, introducing the project partners to the consortium and identifying the critical challenges for the undertaking.