OLOVO ENVIRONMENTAL LICENCE
01 Dec 2015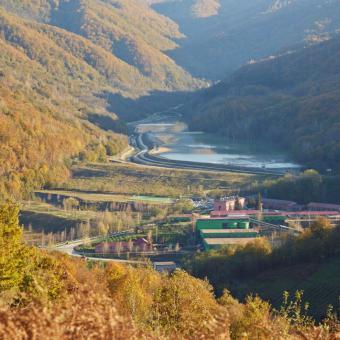 We are delighted to announce that the Olovo lead mine has been issued with its Environmental Licence. Signed on 6th November by the recently appointed Minister for Environment & Tourism, Edita Dapo, this represents a very significant step forward in the commissioning of this mine. The licence is the final validation of a year-long study to establish the ecological "base" conditions around the mine site and provided us with the benchmark against which to conduct all our operations in the future. The final stage of the process involved a public consultation in which the local community were invited to review the plans and have any concerns addressed.
Mineco takes nothing more seriously than its obligation to our key stakeholders; the environments and communities which we serve. The issuance of the licence, in complete coordination with the local population and the Municipality of Olovo stands testament to this commitment.
Olovo mine, located 40kms north of Sarajevo will be commissioned in the summer of 2016 and at full operating capacity with process 150,000 tonnes of ore annually and employ over 200 people.