Rudnik Mine - Heath & Safety Recognition
01 May 2017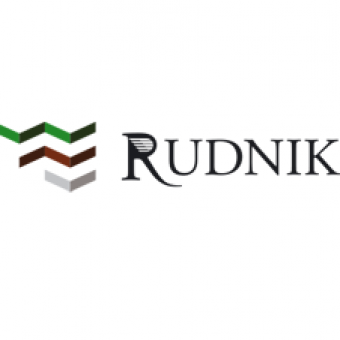 In April 2017, the Rudnik mine received a prestigious 2016 recognition from the European Agency for Occupational Health and Safety in an international competition in Valetta, Malta, under the European campaign Healthy Workplaces for All Ages.
Rudnik won the prize for its work on the subject "All-encompassing Implementation of Safe and Healthy Work for All Staff with Continuous Application and Improvement of the Risk Assessment Act". The Award was presented on 26 April to the authors of the work, Executive Director Zoran Nedeljković and Chemical and Environmental Advisor Ljiljana Obrenović, at the official conference of the International Organisation for Occupational Health and Safety held today in Valetta.
Rudnik is the first company in the Republic of Serbia to win this illustrious prize, and it is the first time that any company in the former Yugoslavia has won an international recognition in the field of occupational health and safety.
To take part in the competition organised by the European Agency for Occupational Health and Safety, the first step was the choice of best national practice in 2016. The national winners competed for the label of best European practice. The Serbian national competition was organized by the Ministry of Work, Veteran and Social Affairs, Directorate for Occupational Health and Safety.
From the works received, a committee of the Ministry decided that Serbia would be represented at this prestigious European competition by two companies of which one was Rudnik and Rudnik Flotation Ltd.
The work of the authors, Rudnik's Zoran Nedeljković and Ljiljana Obrenović, was sent to the evaluation committee at the European Agency for Occupational Health and Safety in Bilbao, Spain, under the title "Establishing and Improving Occupational Health and Safety through Practical Professional Training and Everyday Risk Assessment in the Workplace". After assessing 37 works the jury decided to give awards to companies in Serbia, Germany, Belgium, Spain, Finland, Austria and Hungary.
The prizewinning work by Rudnik and Rudnik Flotation was specially developed through a social dialogue between the employer and employees' representatives, based on the holistic, humanist principle of applying the convention and recommendations of the International Labour Organisation through preventive organization. Furthermore, Rudnik is the only company among the prize-winners that is not from an EU member state.